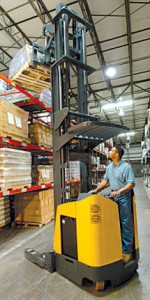 Find the Supplies and Products Your Customers Need
In stock. On time. Within budget. R3 Reliable Redistribution Resource supplies distributors with the products your customers demand at a price that's good for your bottom line.
From janitorial supplies and restaurant equipment to industrial products and medical surgical supplies, you'll find them on the R3 site. For additional assistance, please use our site map below.