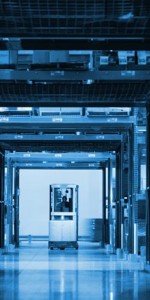 R3 – Redistribution Made Better
With the growth in popularity of product Redistribution in recent years, a critical need has been identified: the ability to efficiently, rapidly and cost-effectively fulfill Redistribution orders and manage the supply chain involved. In response to this need, Bunzl chose to unify several legacy brands into a new, dynamic organization that provides comprehensive Redistribution services.
R3 (Reliable Redistribution Resource) is unique, as we are the only Redistribution organization covering the entire North American continent. Headquartered in Chicago, R3 is the hub of our North American Redistribution services. Bunzl will continue to be the identity for the company's direct business.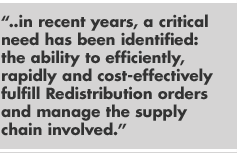 "We are very excited to create this dynamic new resource within the company" says Senior Vice President of National Accounts R3, Scott Blanchard. "R3 represents the joining of several legacy brands servicing the Redistribution market: Morgan Scott, Papercraft, AWM, Schrier, TEMO, TEC, Melissa Sales, Cole Harford and UASI. While some will take on the R3 brand immediately, others will gradually transition into their new name and brand over a period of 12 to 18 months. Dual branches will continue to use Bunzl for their direct business and their new R3 identity for their Redistribution business. Here's one example: Papercraft will be renamed R3 Papercraft during the transition. They will continue to work with their existing customers as before but with an added benefit: R3 Papercraft can now draw upon the resources and expertise of the other legacy brands within the umbrella of R3 throughout North America."
R3 Services Overview
R3 reduces the expenses associated with processing Redistribution orders, by providing unified services and support throughout the supply chain from initial order through final delivery. By collecting a comprehensive group of services under one umbrella, R3 offers customers more options for product selection, pricing and delivery without the need to work with different vendor organizations or multiple contacts. This greatly simplifies the process for customers and allows streamlining of processes for reduced shipping and warehousing costs.
R3 offers numerous other benefits to customers. A major one is "behind the scenes." The experienced professionals staffing R3 have developed extensive relationships over the years with manufacturers and distributors. This becomes invaluable in reducing freight costs, for instance, since we take advantage of consolidating outbound truckloads through our well-developed network. R3 provides a full spectrum of logistics management and customer support solutions, including:
Sales support
Advanced technologies
In-depth training
Product pricing and selection options
Purchasing management/administration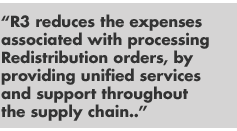 Clients gain access to all these services and more, selecting only those they need. R3 services are scalable, efficiently servicing orders ranging from several dozen products to tens of thousands. Our company goal is to improve services to distributors, giving R3 customers a competitive edge. As an umbrella provider of services, the number of vendors and transactions required to fulfill orders is reduced for greater efficiency and savings.
Consulting Services
R3 provides more than logistics/supply chain management services. We also offer skilled staff who can consult with clients on how to improve the operational efficiency of their distribution systems.
Technology Support
R3 offers our partners access to e-commerce technologies to improve their sales. This includes online, fully searchable catalogs, as well as online access to order, pricing, inventory and history services. In addition, R3 offers clients full EDI capability for purchase orders, invoices, ASN and adjustments. Customers can also transfer data quickly via FTP between the R3 servers and theirs.
The Largest Redistribution Network In North America
A truly continental Redistribution organization, R3 services the U.S., Canada, Mexico and Puerto Rico with sales exceeding $1.3 billion in 2011. To support our clients throughout North American, R3 currently employs over 2,600 professionals with experience in the supply chain/Redistribution field. This staff works out of 74 shipping facilities. R3 also operates one of the largest private trucking fleets in North American with over 450 tractors and 650 trailers.
Markets Serviced by R3
The markets serviced by R3 include:
Medical/surgical distributors
Products are the typical foodservice supplies as well as towel, tissue, skin and personal care, sanitary maintenance and safety products. With ongoing new product development, these markets are expected to grow significantly in the near future.
"We believe R3 will help make all of our customers more efficient and profitable in all aspects of their operations," says Hentz. "This is a cutting edge concept that will serve them now and into the future."