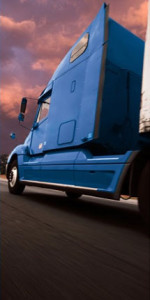 A Revolution in Redistribution
BNA takes Redistribution to a new level by uniting a number of its business under the umbrella company R3.
Product Redistribution is a growing concern in today's marketplace. More than ever it's important to devise solutions that help manage the supply chain in the most efficient and cost effective way. To this end, Bunzl North America has chosen to unify several legacy brands into a new, dynamic organization that provides comprehensive Redistribution services. R3, which stands for Reliable Redistribution Resource, is currently the only Redistribution organization with the capability to cover the entire North American continent.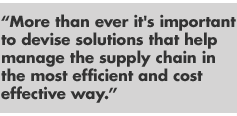 "We are very excited to create this new resource within the company," says Senior Vice President of R3 Barry Hentz. The new initiative brings together a number of legacy brands including Papercraft, AWM, Schrier, TEMO, TEC, Melissa Sales, Cole Harford and UASI.
While some will take on the R3 brand immediately, others will gradually transition into their new name and brand over a period of 12 to 18 months. Dual branches will continue to use Bunzl for their direct business and their new R3 identity for their Redistribution business.
Headquartered in Chicago, R3's objective is to improve services to distributors across the board, giving its customers a competitive edge .The idea is simple: by providing unified services and support throughout the supply chain – from initial order through to final delivery – R3 streamlines its clients' distribution processes. This makes for greater efficiency and real cost savings. Customers enjoy a wide range of options in terms of product selection, pricing and delivery – all without having to consult with different vendor organizations. At the same time, R3 provides a full spectrum of logistics management and customer support solutions including advanced technologies, in-depth training, sales support, product pricing and selection options as well as purchasing management and administration. All the services are scalable, meaning that orders may range from several dozen products to tens of thousands. A truly continental Redistribution organization, R3 serves the US, Canada, Mexico and Puerto Rico.
"We believe R3 will help make all of our customers more efficient and profitable in all aspects of their operations," comments Barry. "This is a cutting-edge concept that will serve them now and in the future."