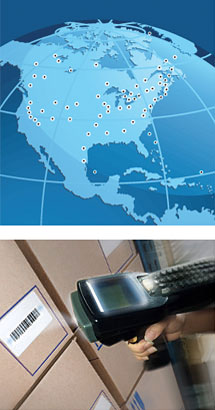 R3 Receives 2017 Supplier of the Year–Non-Foods Award From Reinhart Foodservice, L.L.C.
For the third consecutive year, R3 Reliable Redistribution Resource was recognized by Reinhart Foodservice, L.L.C. as a Supplier of the Year. R3 received the 2017 Supplier of the Year– Non-Foods award at Reinhart's annual Traditions Sales & Merchandising Conference on June 5.
Reinhart's leadership selected R3 for achieving key performance metrics and aligning with Reinhart's business strategy. R3 provides nonfood products, category management solutions and distribution services to Reinhart, a foodservice distributor operating from 29 distribution centers across the U.S. (www.RFSDelivers.com).
"We are honored to be recognized once again by Reinhart with this prestigious award," said R3 Senior Vice President Barry Hentz. "We are thrilled that Reinhart continues to appreciate our ability to help them reduce supply chain costs, improve cash flow and accelerate sales growth in the nonfoods category."
R3 first received the Reinhart Supplier of the Year–Non-Foods award in 2015. Last year, R3 received the Reinhart 2016 Supplier of the Year–Manufacturer Brand award.