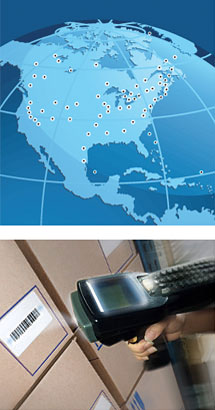 R3 Receives 2016 DPA Jan/San Supplier of the Year Award
R3 Reliable Redistribution Resource recently received the Distribution Partners of America (DPA) 2016 Jan/San Supplier of the Year at the DPA Annual Buying and Networking Conference in San Antonio, Texas. The DPA Buying Group is a North American buying and networking organization comprised of over 700 distributors and 200 preferred suppliers in the janitorial, industrial, safety, packaging and restoration product industries (www.dpabuyinggroup.com).
The DPA criteria for selecting its Supplier of the Year include: net sales growth over the previous year; new distribution, also taking into account the number of existing DPA customers served by the supplier; overall vendor participation and support of DPA and its various divisions and tenure in the group. DPA selected R3 for the award from a field of more than 140 contracted suppliers in the DPA Jan/San Division.
R3 supplies DPA distributors throughout North America with a broad line of jan/san solutions, including towel and tissue, hand care, chemicals, can liners, cleaning tools and more. R3 Regional Sales Manager Tom Askew accepted the award on behalf of the R3 organization.
"We are honored that DPA chose R3 for this award," said Askew. "R3 has increased its commitment to the jan/san community by stocking and delivering the right jan/san products when and where they are needed. Since our goal is to help the 250-plus DPA jan/san distributors drive more business, our highest hope is that this award reflects the results they've achieved by working with R3."
In addition to jan/san solutions, R3 provides the 150-plus DPA Safety Division distributors with safety equipment and supplies through its R3 Safety Division, a past DPA Safety Supplier of the Year.