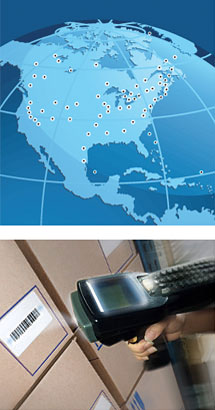 R3 Reliable Redistribution Resource Introduces the "Next Chapter in Jan-San" at ISSA/Interclean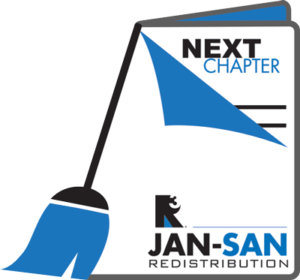 Company Increases Focus on Jan-San to Help Distributors Thrive in Today's Marketplace
ST LOUIS, Oct. 24, 2016 – R3 Reliable Redistribution Resource invites distributors to learn more about R3's increased focus on jan-san solutions in exhibit booth 3932 during ISSA/Interclean North America Oct. 26-28 at McCormick Place in Chicago. R3's booth theme, the "Next Chapter in Jan-San," signifies the company's commitment to providing the jan-san products, expertise and tools to help distributors thrive in today's challenging marketplace.
"R3 knows that distributors have a strong need for a new jan-san partner, and R3 is ready to fulfill this need," said R3 Division President Earl Engleman. "Our latest investment in the jan-san category provides distributors with broader, deeper and quicker access to new jan-san products and suppliers. These products come with the support of our consultative sales force. They have the jan-san knowledge, business connections and tools to help our customers increase their sales and profits."
R3 sales consultants will encourage booth guests to take The R3 Factor Challenge. The challenge incorporates the Economic Density AnalyticsTM process that uses a proprietary suite of electronic evaluation tools to help distributors learn the true cost of purchasing and handling their inventory. R3 consultants will demonstrate the tools' capabilities using built-in data accumulated from over 180 distributor warehouse studies. Distributors who want to use the customizable, complimentary tool and enter their own data will have the opportunity to sign up for online access.
"Our new jan-san program is one of many reasons why the R3 Factor is the Difference That Makes You Better," said Engleman. "We invite distributors to stop by our booth to learn how they can take advantage of R3's "Next Chapter in Jan-San."
About R3
R3 Reliable Redistribution Resource (www.r3redistribution.com) supplies a range of products including cleaning and safety, food packaging and disposable supplies to distributors in the foodservice, janitorial/sanitation, industrial/safety and healthcare industries. Based in St. Louis, Mo., R3 focuses on increasing distributor profitability from more than 70 distribution centers throughout North America. R3 is part of Bunzl Distribution, the largest division of London-based Bunzl plc, an international distribution and outsourcing group publicly traded on the London Stock Exchange (BNZL).